About Our Lab
Welcome to the Cognition and Context Lab, a collaborative lab mentored by Professors  Wythe Whiting and Karla Murdock. The lab investigates associations among technology use, aspects of health and well-being (e.g., sleep), and cognitive functioning (e.g., attention).
The Cognition in Context Lab is recruiting adolescent / parent dyads for a new study. Each participant earns $25 ($50 per family).

For more information, contact the lab at: cognitionincontext@wlu.edu
or call (540) 458-8248.
The purpose of this study is to investigate technology use, sleep patterns, and attentional functioning among adolescents and their parents. Participation involves two assessments, which are separated by three days. Each assessment is expected to last for 45 – 60 minutes. Several measures will be collected during the study including physiological response (e.g., heart rate) that will be recorded while participants completie a series of computer tasks. Participants will complete an online survey and also provide information about their technology use by installing an application on their cellphones for three days of the study. In order to assess adolescents' sleep patterns, they will be fitted with a wristband that measures their physical activity and they will be asked to respond to a few items in a sleep diary each night and each morning for three days. Each of these measures will help to clarify how the context of adolescents' and parents' functioning may be related to their health-promoting behaviors and cognitive performance.
Principle Investigators
Karla Murdock, Ph.D. is a Professor of Psychology trained in clinical psychology. Her research broadly focuses on associations between stressors and health across development. Her Technology and Health Lab investigates cellphone use, sleep, and indicators of health and well-being.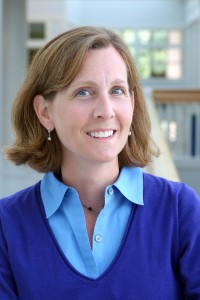 Wythe Whiting, Ph.D. is a Professor of Psychology trained in cognitive psychology. His research broadly focuses on cognitive processes such as attention and memory. His Cognition and Aging Lab investigates how factors such as neural noise affect cognitive performance during the aging process.
Lab Members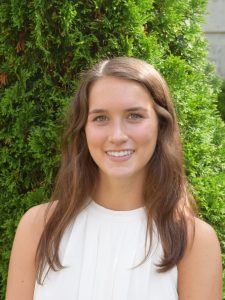 Alyssa Bower (Class of 2019) is a junior neuroscience major from Dallas, Texas. She has enjoyed working in the Technology and Health Lab and looks forward to participating in future research endeavors in psychology and neuroscience in her last two years at Washington and Lee University.

Liza Chartampila (Class of 2018) is a senior neuroscience major and Philosophy minor from Thessaloniki, Greece. She is a member of SAIL (multi-cultural student club), LEAD (a leadership education and personal development program), Amnesty International, Untold (Live Storytelling), and a board member of Active Minds.

Anthony Lorson (Class of 2021) is an incoming first-year student from Williamsport, Pennsylvania. He is a member of Washington and Lee's Advanced Research Cohort (ARC Program) and looks forward to conducting STEM research throughout his undergraduate years.

Katherine Richard (Class 2019) is a junior psychology major from Kennebunk, Maine. She is enjoying living in Lexington and attending Washington and Lee, and is looking forward to continuing research in psychology. She is especially interested in the interaction between physiological processes and cognitive and emotional experiences.